Among the symbolic fashion items for women there are undoubtedly boots that have become a must in every woman's wardrobe, a versatile garment that adapts to different looks and styles. And why not you offer 4 days of super discounts with Special Boots Weekend at Formentini Shop? You heard right, this time we offer you all our women's boots for only 69 €! Well yes, you can choose from the many models, colors and fabrics in the store.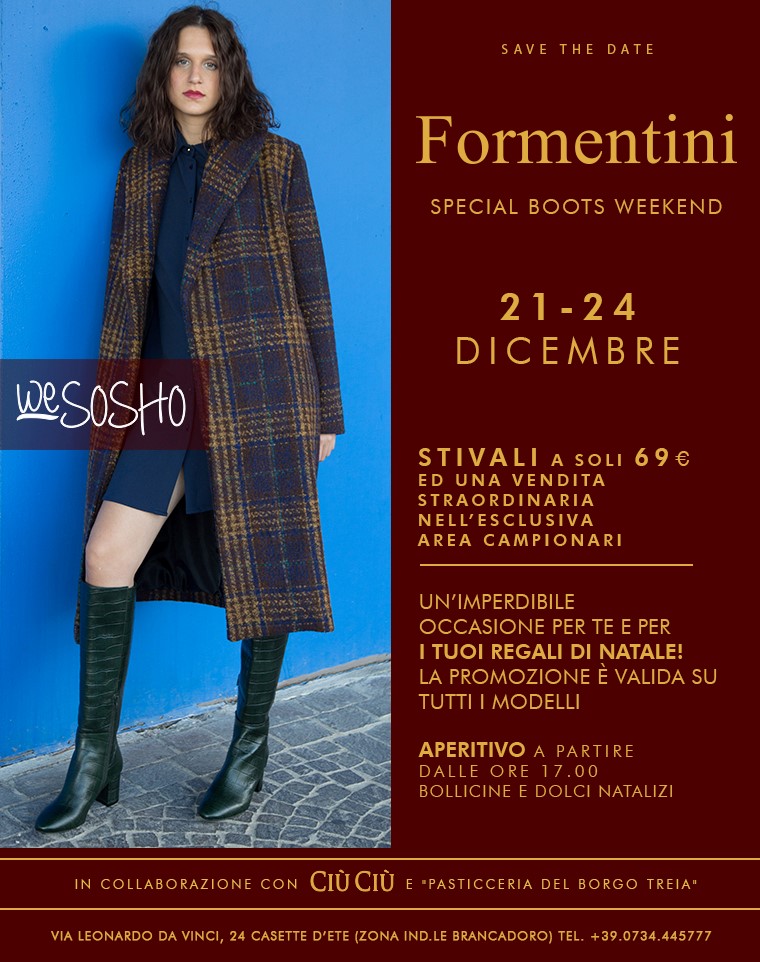 In our Casette d'Ete store you will find a wide range of women's boots for all needs: high boots for an elegant look; for you a selection of suede or leather boots to be worn with tight trousers and leggings or with tights. Women's over the knee boots with high heel that give femininity, low heel boots to mix elegance and comfort. Choose the boots that reflect your style and your femininity.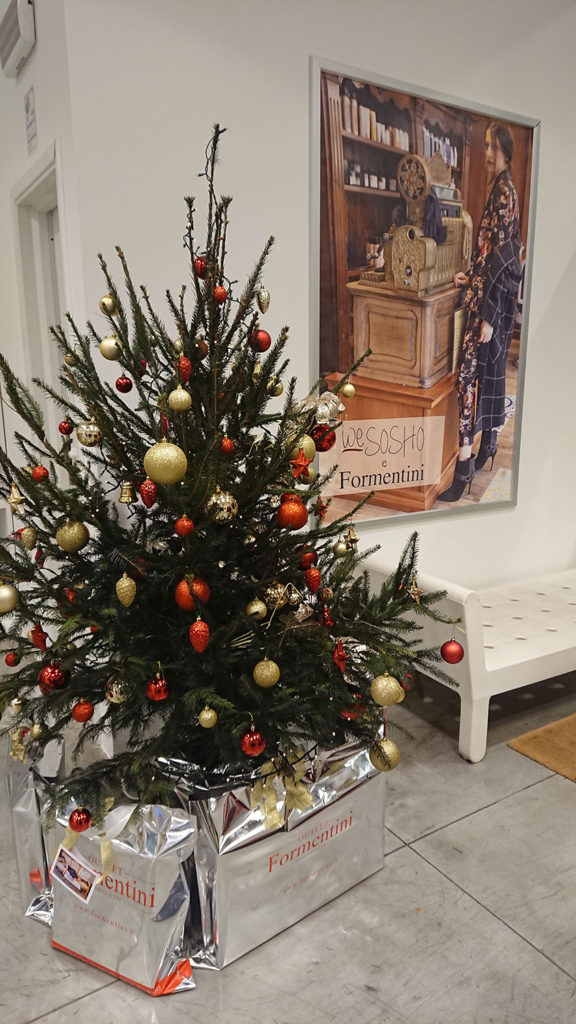 For a last minute gift or to show off a perfect look at Christmas, in our store you will find WeSOSHO items of clothing, suits and accessories to complete your look and feel perfect. Do not forget that in the late afternoon, from 5 PM, for you an aperitif with bubbles drinks and Christmas sweets!