Absolute must have for the summer season, the Formentini moccasin is confirmed as the undisputed icon of style. If it is true that it is the detail that makes the difference, the Marche-based company is a master in creating loafers that know how to shine thanks to the rhinestone decorations, the applications of shiny stones or the choice of laminated leathers. Not even the search for colors is left to chance by the brand's designers. The palette ranges from pastel shades to the colors of nature and reaches fluorescent and vitamin shades.
Formentini loafers are perfect to show off on any occasion: during the day, combined with a suit or a more casual look, but also in the evening, mixed with an outfit with a romantic or boho-chic mood. Versatile, practical, refined without being overly affected, they are the accessory symbol of the contemporary woman and are an indispensable element in any summer wardrobe.
Even the influencers who have chosen and photographed them in their Instagram profiles cannot resist Formentini moccasins. Like the host of the Mediaset X Style program who combined the beige loafer with maxi stones with a very glam fuchsia suit: a perfect look where the Formentini accessory is the real touch of style!
The loafers of the brand's Spring Summer 2020 collection have also been chosen by many important fashion journalists to create the photo shoots on their magazines.
In the beautiful service worn that appeared in the magazine Diva e Donna, the model shows off the loafer in fuchsia laminated leather together with patterned palazzo trousers and a white shirt: a style with an ethnic taste that knows how to conquer the heart of each of us.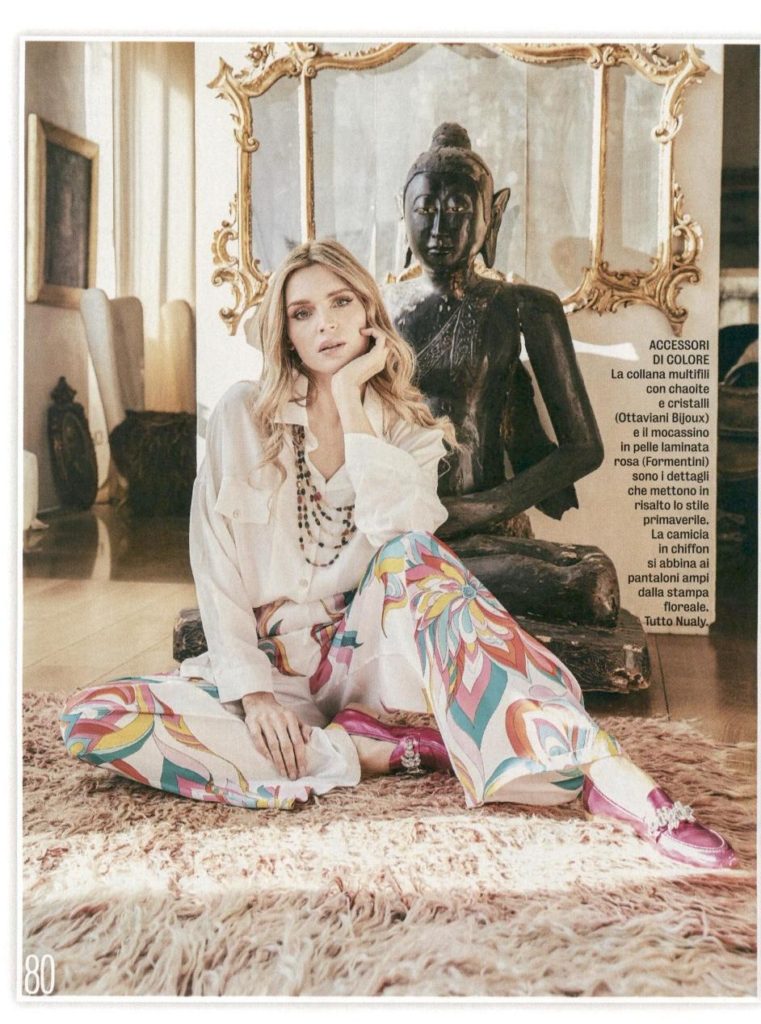 The aquamarine version of the Formentini moccasin is instead the one chosen by the editorial staff of the Donna Moderna magazine. In the column, the loafer is mixed together with a purple and white outfit: a tip for readers that we fully share!